Clearwater, Florida, 2016-Dec-02 — /EPR ELECTRONIC NEWS/ — NET-DYN, one of the world's leading providers of electronic gadgets, was recently awarded the Top-Rated status on Amazon thanks to their Dual Band USB Wireless WiFi Adapter. The revolutionary adapter marketed by the Clearwater, FL business enables internet users up to 100 yards of reliable, outdoor coverage. The dongle, which is compatible with PC and Mac, is also very easy to set up. Users simply plug the adapter in to their respective USB port and install the appropriate driver.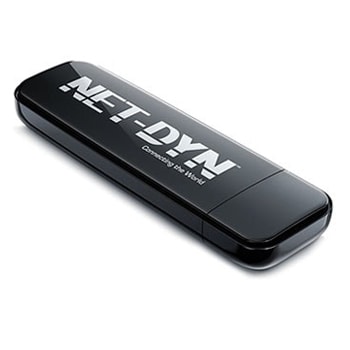 Amazon customers continue to issue favorable reviews on the product to the tune of 4.5 out of 5 stars. Many customers have also stated that their internet speeds are "blazing fast" when using it, and also that they've experienced virtually no issues once they install it. Some additional perks associated with this product are:
• Lifetime Warranty
• Supported by all WLAN routers (WPA/WPA2/WEP)
• Undisturbed by other devices (like Bluetooth or cordless phones)
In addition to the Top-Rated Dual Band USB Wireless WiFi Adapter, N600, 5GHz and 2.4GHz (300/300Mbps), they also market a variety of other quality electronic items including a AC1200 USB Wi-Fi Adapter that is ideal for gaming enthusiasts, a small and comfortable 150M USB Wi-Fi Adapter and a 300M USB Wi-Fi Adapter with a pivoted 4.5" external antenna.
NET-DYN also wishes to inform their customers that they are always working to update their drivers and they stand behind them 100%. If you would like to learn more about the specifications of any of these products, you are encouraged to contact the electronics experts at NET-DYN for more information.
Contact-Details: Henry Esteban
info@netdynwifi.com
http://www.netdynwifi.com/contact
Via EPR Network
More Electronics press releases