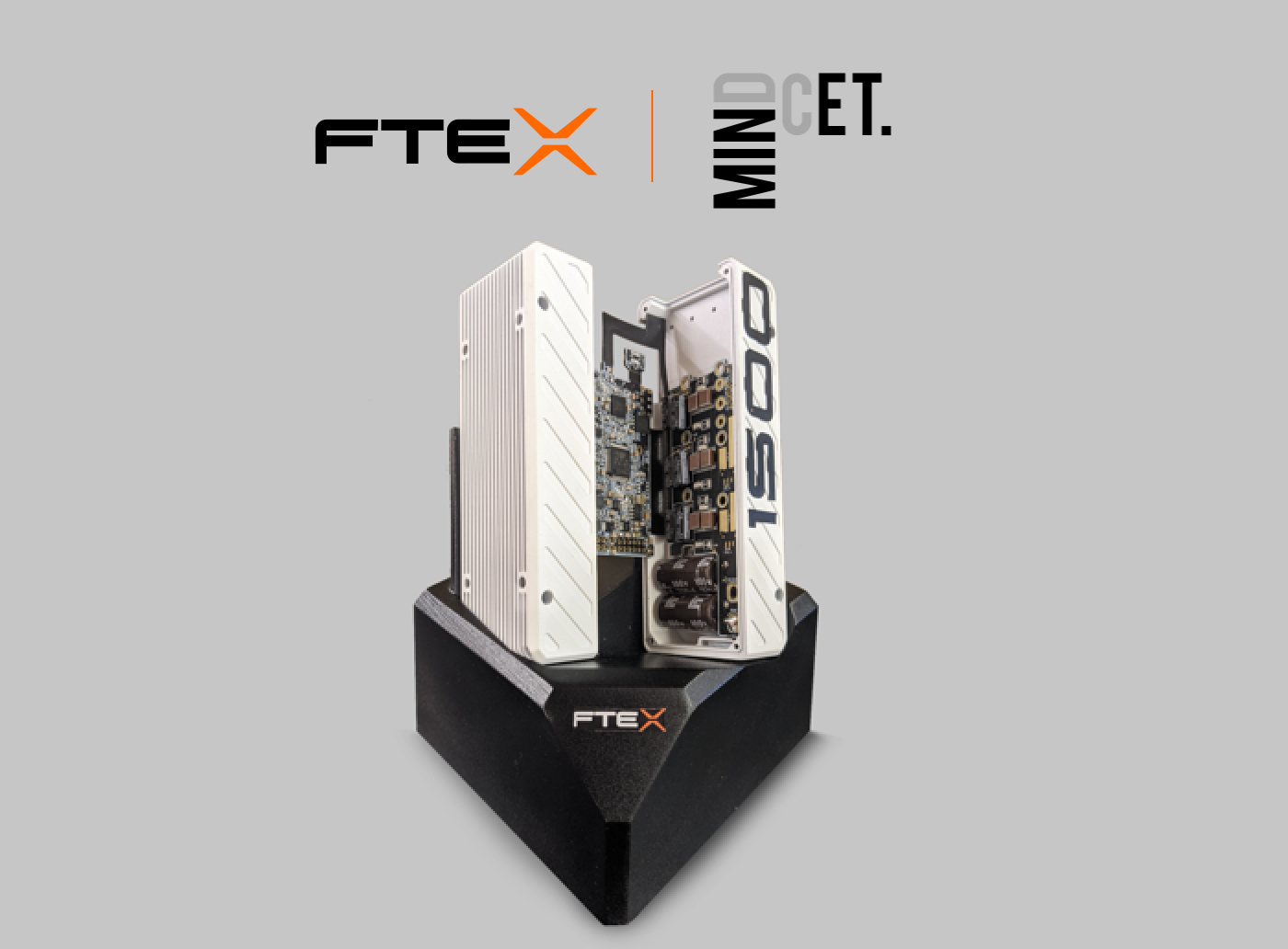 LEUVEN, Belgium, 16-Nov-2021 — /EPR ELECTRONIC NEWS/ — MinDCet, a leading semiconductor house specializing in power and high-voltage IC design, announced the development of the first GaN-driven Dynamic Drive along with FTEX, the renowned specialist in precision motor control systems using gallium nitride (GaN) transistors.
FTEX develops variable DC bus motor drives for EVs which have been shown to play a significant role in increasing range and power of EV powertrains. However, legacy silicon DC-DC converters are too large to be integrated in an EV powertrain, taking up space otherwise used for batteries. Having the possibility to drastically increase the power density of a DC-DC power converter enables multiple architectures not previously commercially viable.
FTEX finds solutions to these problems by implementing novel topologies and gallium nitride transistors to overcome the size and efficiency issues of variable DC bus powertrains. GaN power transistors have multiple key advantages, such as lower On resistance compared to state-of-the-art silicon equivalents and very sharp commutations that enable high-frequency power conversion and ideal waveform generation. Provided they are designed and driven effectively, this technology can drastically reduce the size of DC-DC converters while maintaining ultra-high-efficiency operation.
FTEX is leaning on the high-performance gallium nitride transistors offered by EPC driven to their full potential thanks to the high-performance MinDCet MDC901 drivers. "With its advanced capabilities and flexibility by design, this single driver can achieve high-performance in various applications, either for power conversion or motor control," said Alexandre Cosneau, CTO of FTEX. "Exclusive features such as charge pumps, 5V to 6V gate drive voltages, and advanced thermal dissipation allow this driver to get the best out of the EPC GaN transistors, for example. Considering the safety of the power conversion system, a shoot-through event, one of the worst failure scenarios that can occur in a half-bridge, can be greatly prevented by MinDCet's driver, thanks to its numerous fail-safes."
The gate driver precision and control directly influence the reliability and efficiency of the system. The gate driver controls the behavior of the half-bridge output, known as the switching node. By generating a near perfect waveform at the switching node, harmonics within the magnetic elements are minimized, resulting in very low losses. These harmonics arise from the over-/under-shoots and their subsequent ringing during commutation transitions, where harmonics are simply wasted energy and damage the circuitry over time. "Driving GaN transistors in a robust and reliable way requires a specifically developed gate driver," explained Jef Thoné, CTO at MinDCet. "You want to maintain a perfect gate voltage control under high slew-rate conditions to ensure a long lifetime for your GaN power stage."
The combination of EPC GaNs and the MinDCet driver allows FTEX to effectively use its expertise to design and implement high-performance algorithms and control methods to deliver a DC-DC converter with up to three times the power density compared to the existing state-of-the-art. The result is the FTEX Dynamic Drive, a high-performance, ultra-compact, variable DC bus motor drive that has been shown to provide up to 30% more range and power in a commercially viable, cost effective solution.
SOURCE:  EuropaWire