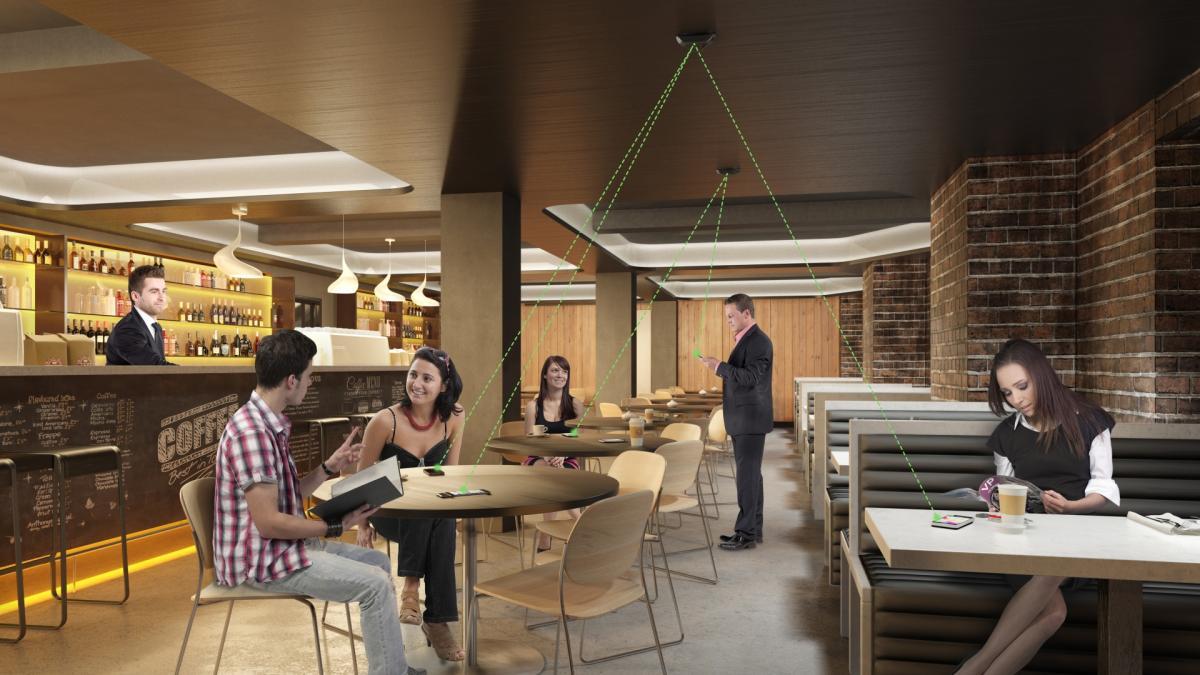 TEL AVIV, 18-Oct-2021 — /EPR ELECTRONICS NEWS/ — Wi-Charge, the leader in long-range wireless power, today announced that it has been awarded €13.4 M EUROS by the European Commission's European Innovation Council (EIC), an arm of the world's largest multinational innovation programme. The funding is being provided to help Wi-Charge more rapidly develop and commercialize its disruptive "over-the-air" wireless power technology offerings.
According to Wi-Charge's CEO, Victor Vaisleib, "By financing Wi-Charge, the EIC is fueling Europe's global competitiveness and helping to make our breakthrough wireless power solutions accessible to as many businesses and homes around the world as possible in the shortest amount of time."
For generations dating back to Nikola Tesla, technologists have dreamed of making wireless power available through the air, with no need for plugs or charging pads. In recent years, Wi-Charge began making this dream a reality through the development of an infrared technology that beams electricity "over-the-air" to devices over 30 feet away. The company then productised its wireless power offerings and began selling them to businesses around the world. It also quickly established 82 patents in support of its breakthrough.
The EIC fund was created to identify, develop and scale breakthrough technologies and game changing innovations. The programme's first ever investments were highly anticipated and competitive. This year, of the thousands of companies that competed for the first EIC awards, Wi-Charge was one of the select few to receive financing and the only recipient in the wireless power provider category.
"This investment in Wi-Charge is a wonderful testament to Europe's innovation-edge and a welcome validation of our business vision and technology," said Wi-Charge founder and Chief Business Officer Ori Mor. "As the Fourth Industrial Revolution matures, wireless power will dominate —  untethering the world from wires and toxic batteries. Its benefits will also go much further, allowing fundamental transformations in how people live and work, similar to the advent of wi-fi and mobile technologies."
On average, Wi-Charge delivers 30 times the power of other solution providers, at ten times the range and with much less waste — making it the most efficient, greenest solution available today. Year after year, the company has received honors and awards from global organizations like the Consumer Electronics Show and the Edison Awards.
"As governments and businesses around the world continue to lean into wireless power," said Vaisleib "the EIC's investment in Wi-Charge is helping make the dream of a better, wireless world a reality."
There are currently many wireless power business use cases across the key market sectors Wi-Charge serves, including advanced deployments in large sectors like retail and CPG. These real-world scenarios are fueling a wireless power market that Allied Market Research estimates will reach €34.46 billion EUROS by 2027.
SOURCE: EuropaWire