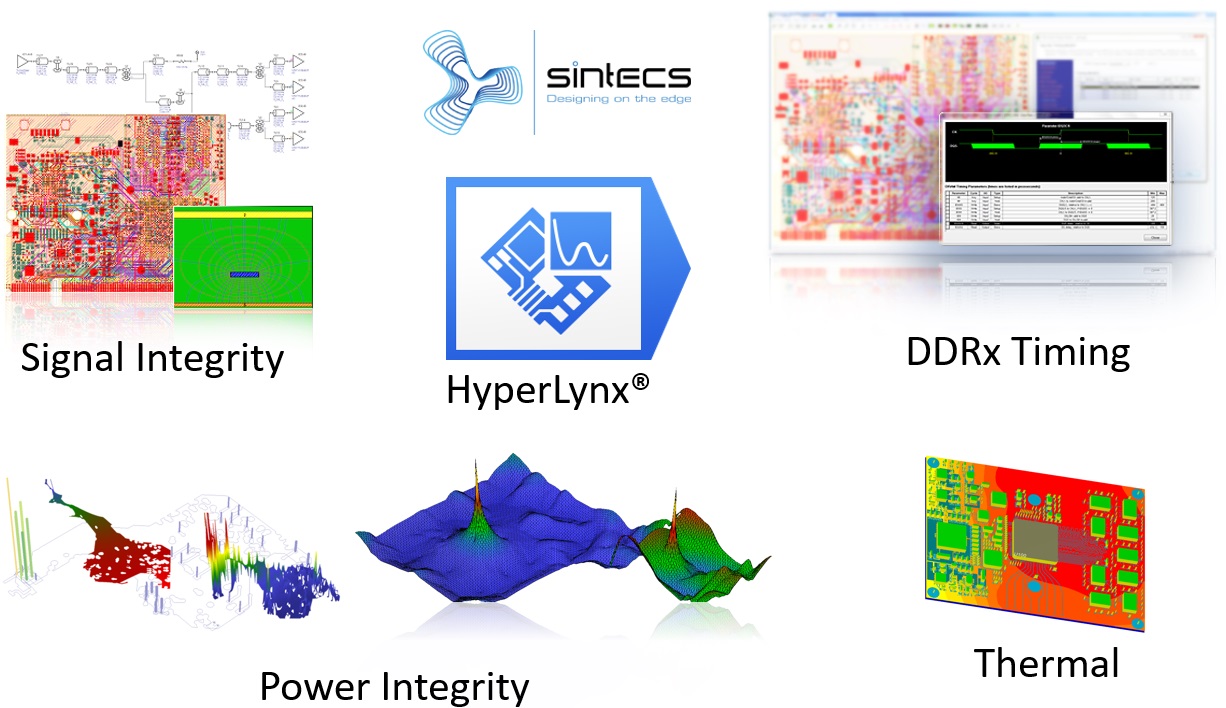 HENGELO, The Netherlands, 2-Sep-2020 — /EPR ELECTRONICS NEWS/ — Sintecs, a leading high-speed electronics development company, is proud to announce it has entered into a value-added reseller agreement with Mentor. Under the agreement, Sintecs will sell and provide technical design services and support for Mentor's HyperLynx high-speed printed circuit board design and verification software in Europe. Sintecs leverages extensive high-speed PCB design experience to focus on a growing number of Altium Designer users adopting PCB simulation to improve on-time project deliveries while offsetting physical design prototyping iterations and outsourcing costs.
For Altium users, Sintecs developed the HyperLynx Connector to tightly integrate Altium Designer for PCB layout and HyperLynx for signal integrity. The HyperLynx Connector is delivered as an Altium Designer menu item add-in providing support to set up HyperLynx simulation databases, models, stack-ups and natively launch HyperLynx simulations. The HyperLynx Connector is free and can be downloaded by visiting https://sintecs.nl/en/hyperlynx-connector/.
"We are excited to partner with Sintecs to provide such a unique solution for the Altium Designer community," said Elmar Dukek, Director Distribution EMEA and India, Mentor. "Sintecs is a well-respected European electronics development company, uniquely positioned to serve the rapidly growing number of companies bringing simulation tools in-house for the first time."
HyperLynx offers the broadest and easiest-to-use analysis tools for high-speed electronic design, including electrical design rule checking (DRC/ERC), signal and power integrity (SI/PI), high-speed DDR3/4 and SerDes interface design and compliance. Sintecs specializes in automating HyperLynx workflows making sophisticated analysis accessible to designers new to high-speed design and verification. HyperLynx supports most popular layout design flows.
Sintecs can now offer interested customers a special HyperLynx bundle https://sintecs.nl/en/eda/
SOURCE: EuropaWire